I think I mounted my Chin Mount the wrong way. What to do?
It can of course happen that you are not entirely sure whether you have mounted your Chin Mount correctly. For example, the position of the mount may not be quite correct. As a result, the adhesive strength will be considerably less. In this case you will have to use a new 3M VHB adhesive to ensure proper mounting. Not quite sure? Send us a message via our contact form, and we will help you out!
How do I install a Go Moto chin mount to my helmet?
Installing a Go Moto chin mount is really easy but does need a little atention. View our handy manual or watch our installation video for the full explanation. Be sure you always clean your helmet with the provided 3M VHB surface cleaner on the area where you will stick your chin mount!
CAN I REMOVE THE GO MOTO MOUNT FROM MY HELMET?
Removing your mount can be quite tricky, but it's certainly not impossible. View the manual for a detailed explanation. Heat the mount/3M adhesive with a hair dryer and use a credit card to release the corners of the 3M adhesive. You can then remove the mount from the helmet by twisting the mount. The 3M adhesive won't damage your helmet if you remove it the correct way. It may leave some residu, but is easily cleanable with an alcohol pad.
WILL THE ADHESIVE DAMAGE MY HELMET?
Check out the manual for instructions on how to remove the mount from your helmet. The adhesive won't damage your helmet IF your remove it correctly. If you pull the mount off with a lot of force, you may remove the paint from your helmet. Therfore it's really important to heat up the mount and TWIST it off. The adhesive may leave some reside, but is easily cleanable with an alcohol pad.
WHAT TO DO WHEN I DIDN'T RECIEVE A ORDER OR SHIPPING CONFIRMATION E-MAIL?
Please double check your spam folder. Still no confirmation E-mail? Please contact us at support@go-moto.com
FROM WHERE DOES GO MOTO SHIP THE ORDERS?
All products are shipped from The Netherlands, Zwijndrecht.
IN WHAT CURRENCY ARE THE PRICES?
All prices on the website of Go Moto are in euro's.
HOW LONG WILL IT TAKE MY ORDER TO ARRIVE?
Orders typically ship within 1-3 business days of receiving receipt. The estimated shipping days for your country are listed below. More information Here.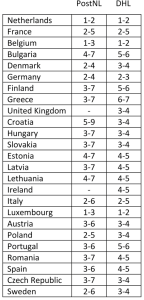 My Go Moto Chin Mount is faulty. What to do?
At Go Moto, quality and customer satisfaction is our top priority. It is still possible that you are not satisfied with our product because it is faulty. If this is the case please send us a message to our support. Explain in the message what the problem is and possibly add a photo or video. If we can conclude that the product is indeed faulty, you will receive a 100% refund.
Have you changed your mind and want to return your Chin Mount? That is possible! You will however be responsible for paying for your own shipping costs for returning your item. Once we have received your package we will refund your order including initial shipping cost within 14 days. You can apply for a refund via our contact form on our website.
CAN I RETURN OR REFUND MY ORDER?
You can always return or refund your order! If you want to return or refund your order, please visit the refund & shipping page for more information. We're always happy to help you out!